or should I say: "my to-read list"?
There are a lot of projects around. They bring a lot of inspiration, thoughts, and ideas, ... For example, this one, named PERSEUS-9: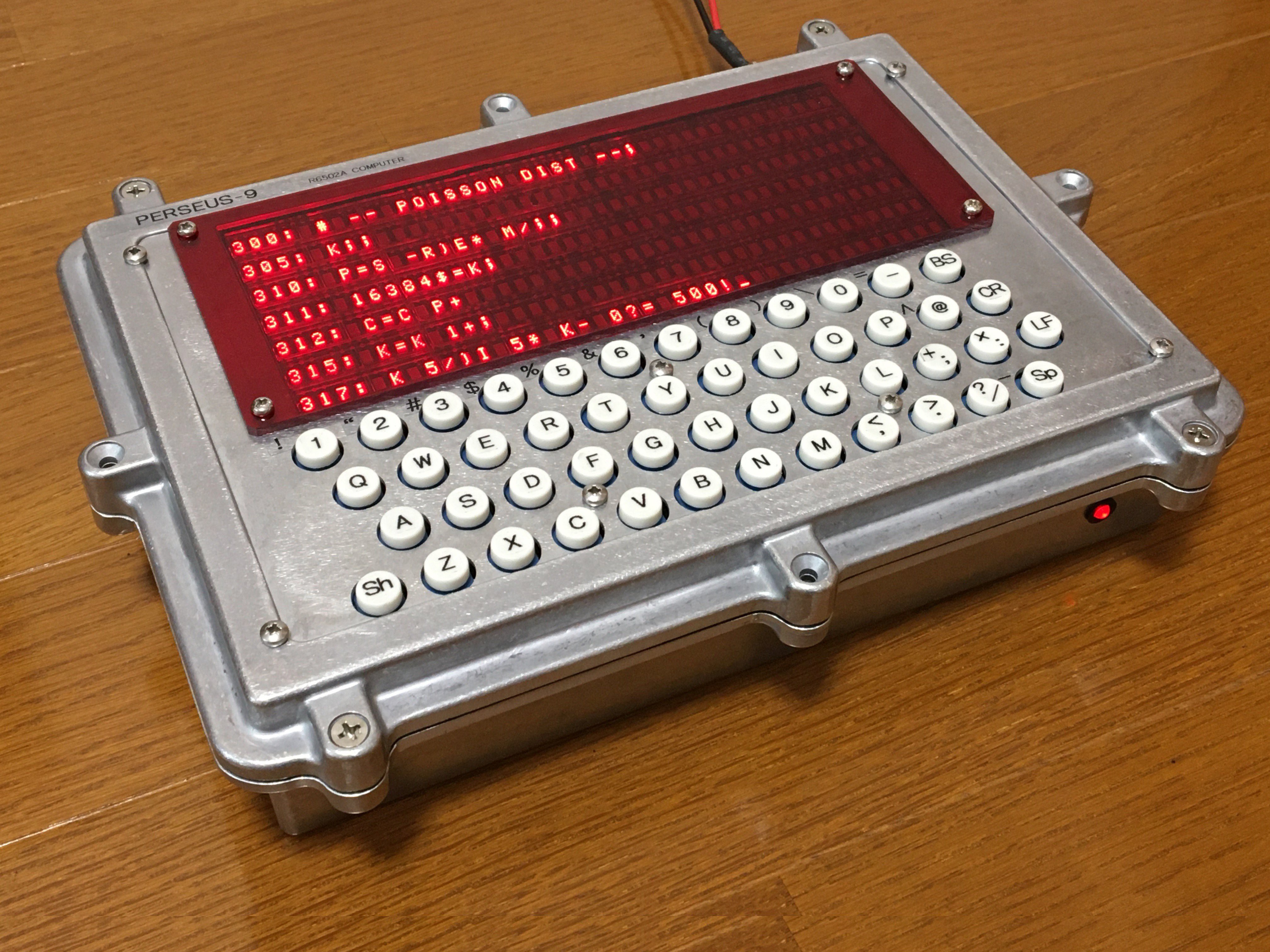 It is a two-board computer, based on a 6502 CPU, and to be honest, the computer itself is a simple basic 6502 computer, combined with a 6502-based terminal. But I really do love the design. I love that aluminum case, that keyboard, and of course: that display!
Yes, it takes 35 pieces of HCMS-2912 LED matrix displays. 33USD each. It means the display costs more than a thousand bucks. Awwwww. But still: it's terrific!
A few months ago, someone named John Hardy on Facebook asked me for friendship, mentioning my ASM80.com, etc. Then I realized he's an author of the TEC-1 computer. TEC-1 (abbreviation for Talking Electronics Computer) is a single-board kit computer introduced by Talking Electronics in the early 1980s, based on the Z80 CPU, with 2K RAM, 2K ROM, 6x 7segment LED display and an SBC-style keyboard with 20 keys. Featuring a speaker interface, so users can write a program to play some music. So I promised him I try to add a TEC-1 computer emulator to my ASM suite, and I did it!
Matt Sarnoff, the author of a 68k-nano computer and the Ultim809 computer, also made and developed the Amethyst. It's powered by a slightly modern CPU ATMega 1284, it has a TV output and a homemade keyboard. And, the last but not least thing: It has a FORTH interpreter as firmware (yes, remember the Jupiter Ace)...
The last link I want to place here is not a project, but a read: Comparing Datapoint 2200, 8008, 8080, and Z80 Instruction Sets. Everybody knows, that the 8080 CPU is a successor of the 8008 CPU, which was modeled after the Datapoint 2200 TTL CPU. The article compares its architecture and instruction set.